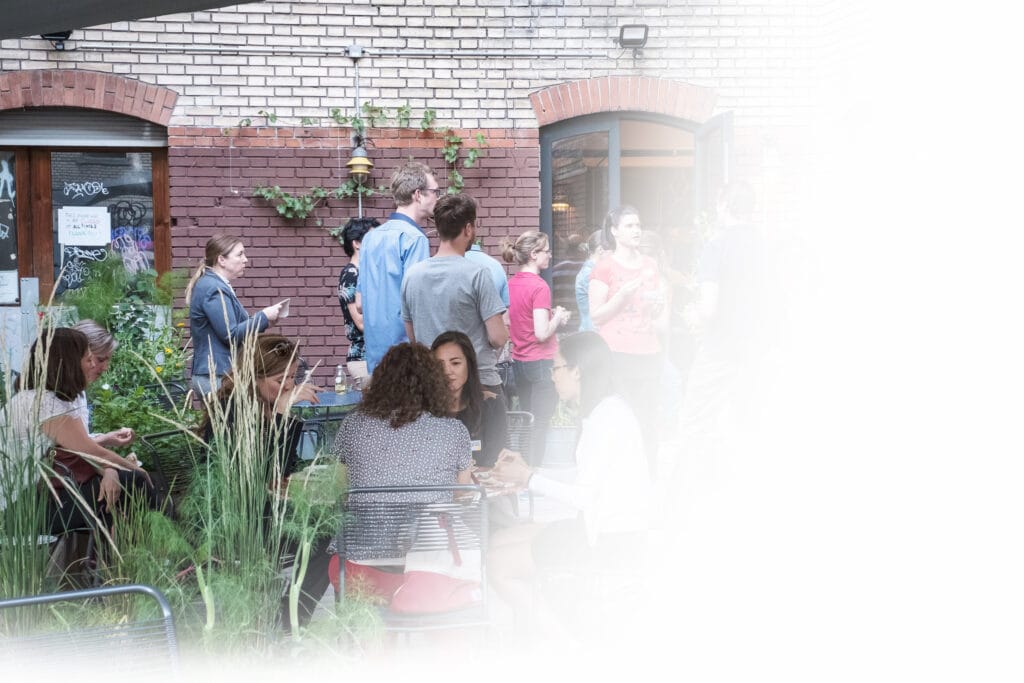 Welcome to our blog where we share valuable know-how from events, insights from role models and much more!
Welcome to our blog where we share valuable know-how from events, insights from role models and much more!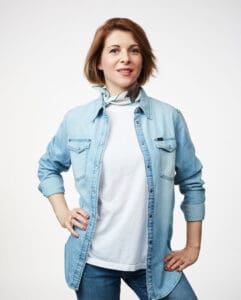 Cristina Riesen, founder of Educreation Foundation, talked about her way into tech, what computational thinking is, and what she would ask her role model… Read More
Join Our Community
Don't miss a thing thanks to our newsletter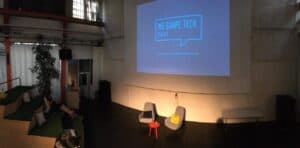 'An inspiring talk with tech entrepreneur Jonas Felix', a young entrepreneur from Basel and I'm curious what expects me… Read More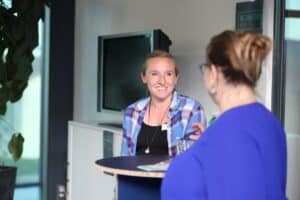 «Leistung & Sport» – das Motto des dritten Events von We Shape Tech, an dem ich teilnehme. Ich bin gespannt, was mich erwartet… Read More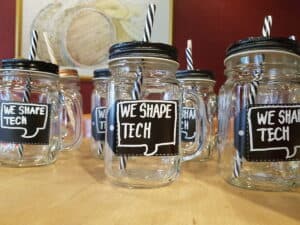 Einen gemütliche Abend mit leckeren Cocktails im Herzen der Berner Altstadt war ein guter Grund für unser Netzwerk, sich wieder einmal zu treffen… Read More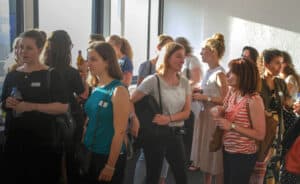 Wie kann man sich gut verkaufen? Was ist dieses Pitching? Und wozu kann man das brauchen? Tipps und Tricks, wie man das machen kann… Read More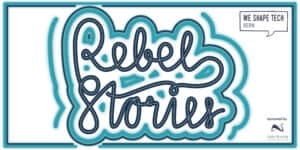 Everyone has a story to tell. Everybody can draw. Under these assumptions we shaped our last community event in Bern… Read More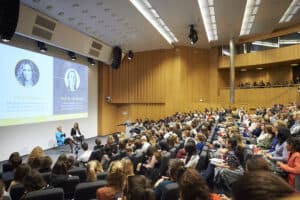 Two weeks ago, the NEO network and we shape tech hosted their first event together! They filled over 430 seats in the largest auditorium at ETH Zurich… Read More
I think back to my first coding seminar years ago and wonder if my basic knowledge will hold up or if it has been outrun by the pace of technology… Read More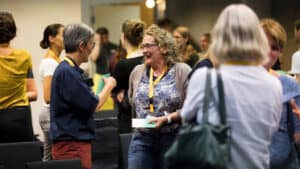 Studium oder Lehre? Und wenn ja, welches oder welche? Im Heimatort bleiben oder in die Ferne ziehen? Kinder? Weltreise oder Beförderung? … Read More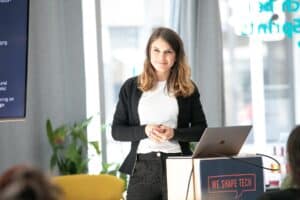 Gain some insights from my Lunch & Learn on «Chatbots: AI-based communication in the digital age»… Read More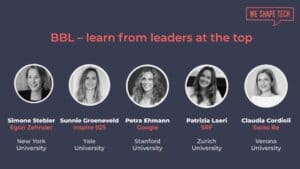 We recently provided the stage to four accomplished women, all successful in their own right, true role models and they shared some career hacks… Read More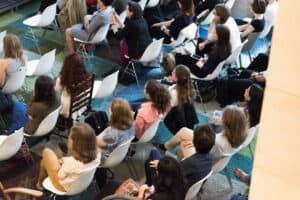 Ein Erfahrungsbericht von Murielle de Roche, Helferin am «future@work» Event vom 27.04.2018 bei der Swisscom… Read More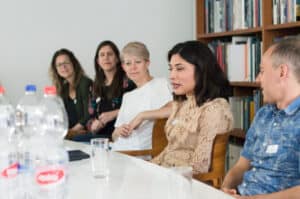 Allein auf weiter Flur – als Frau bis heute keine Seltenheit in der Tech-Branche. Obwohl das Thema Diversität in aller Munde ist, scheint die Umsetzung noch in weiter Ferne zu liegen. Auch EO Schweiz kämpft mit einem geringen Frauenanteil… Read More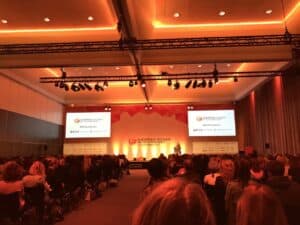 Ein angenehmer Selbstversuch in einer grossen Menge Frauen. Anfänglichen Zweifel verflogen schnell, weil viele coole Frauen da waren. Und sogar die Männer sind bis am Schluss geblieben… Read More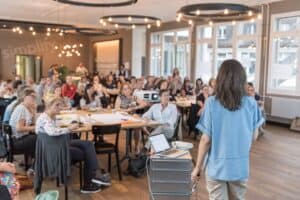 We Shape Tech hosted an event aimed at cracking the Confidence Gap. Over 79 participants joined together to tackle the challenging topic… Read More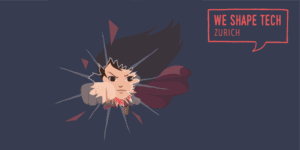 Worum geht es beim Confidence Gap? Marike führt dies in diesem Beitrag aus… Read More
Eine Mitgründerin von WE SHAPE TECH reflektiert ihre Erkenntnisse und erzählt, was sie alles erlebt hat… Read More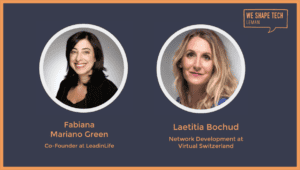 A few weeks ago we had the great pleasure of opening a new We Shape Tech chapter in Geneva that is going to be co-lead by Laetitia Bochud and Fabiana Mariano Green… Read More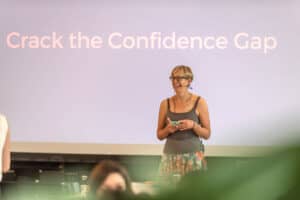 Our board member Marike Carsten who supported us for more than 1.5 years is leaving by the end of this year – not without a short recap of her time at WST… Read More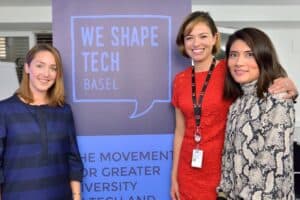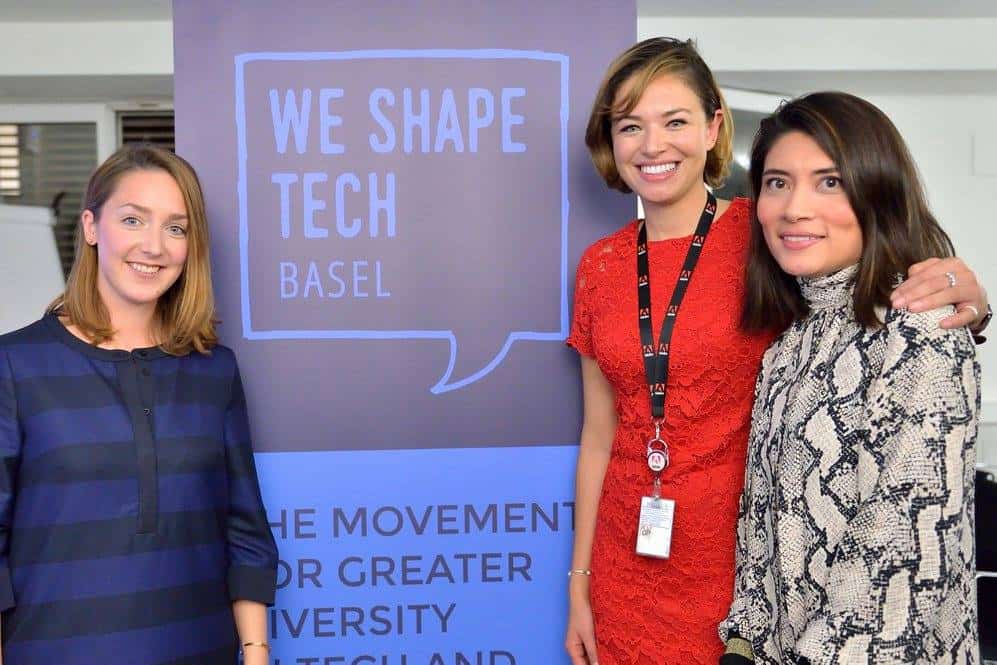 WST Basel was founded by three women who all have a personal connection to Basel and are related to tech and innovation in different ways… Read More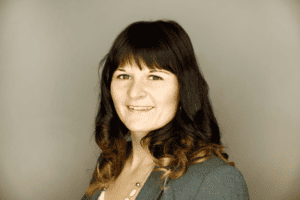 Monika Blaser wird sich zukünftig als Vorstandsmitglied von We Shape Tech Bern für das Netzwerk engagieren… Read More
Be the First to Know!
Sign up for our newsletter and we will keep you posted on what's new in our community