Every month we ask one individual in our network a few questions about their way into tech, their motivation and their lessons learned.
Let's start from the beginning. Tell us about where you're from!
For one, my roots are in the Bern countryside. I grew up in a little farmer's village where cows outnumbered the SVP cavalry. I enjoyed a wonderfully grounded and sheltered childhood in a big family.
When I was 16, I got double-rooted during a YFU exchange year in the US. A warmhearted and chaotic Michigan host family took me in. During this year abroad, I corresponded with my Swiss family primarily via snail mail – not always that easy when homesick. The people I met, the experiences I made: the exchange year had a profound impact on me and I still thank my parents for letting me unfold my wings.
What valuable advice did you get from your parents?
Most of my parents' explicit advice I deliberately chose NOT to follow, I liked to think of myself as a little rebel. With the benefit of hindsight – I just turned 47 – I was a soft rebel, a bloody rebel-rookie so to speak. Because I ended up following their advice after all. Which is: get a good education, work hard and be a kind person.
How did you become interested in tech?
Thanks to my mother. Two years ago she recommended a podcast with Prof. em. Kathrin Altwegg, the famous Swiss astrophysicist with the title: "How to inspire women for STEM?". Therein, the professor laid out the problem and also some ways to solve it. Pretty much it came down to:
(1) girls need more STEM role models and
(2) their parents and close-ones must throw their own prejudices overboard.
The podcast shook me to the core, I wanted to get involved. As a mother of three girls, I NEEDED to get involved. I reached out to Kathrin and we met for coffee. Two years later, the Peppermintas project is up and running, a private initiative to inspire more girls aged 7-12 for STEM and support their families to cut through the stereotypical nonsense. Kathrin became an official supporter of the project and participates in person at some of our events.
You are in a variety of roles in the technical field – how did it come about and in which area are you active?
I studied law at HSG and Columbia and do not consider myself a blue-blooded tekkie. However, thanks to my various interests and throughout my career, I touched tech as a lawyer when advising in banking, regulatory matters and new finance such as crypto.
Currently, I deal with tech matters on a meta-level by inspiring girls and their families for STEM. For my Peppermintas courses and events, I self-study. I borrowed STEM books from the public library and my latest Peppermintas newsletter includes a simple and fun STEM experiment with my 6-year old (e.g. make your own ice cream without putting it in a fridge). Last but not least, as head of the new Swiss Financial Innovation Desk (FIND), I follow tech developments as closely as possible and will matchmake finance, innovation and tech experts. FIND acts as a catalyst for any matters relating to financial innovation in Switzerland. As such, it brings together innovation projects, research, investors, and authorities at national and international level and facilitates exchanges between the various stakeholders.
Particularly original: your move to team up with the Swiss influencer Gülsha – who at first glance is more into the Entertainment than Tech field – to sensitize girls to STEM professions. Care to explain?
Gülsha Adiliji studied biotechnology before dropping out and accepting her calling as a TV treasure and podcast queen. She is one of the funniest and most creative people I know and advocates for gender equality in a way that makes you actually want to listen and engage. A pleasant change from the customary moral and dry appeals to have more women in STEM. Everything is so much better with a bit of laughter and humor.
Talking about humor… "Says the giraffe to the zebra: Gee, you are funny looking. What can we do about this stupid short neck of yours?" (Laura Liswood, Davos). This cute little joke has much truth in it:
Are we aware of our biases? What do we do about them? And are we happy with the results? Remember that intent does not necessarily mean impact and efforts not necessarily outcome.
Everyone is talking about AI: Where do you see opportunities and where are you actually feeling more queasy than easy?
New jobs and business models will be possible thanks to AI. In contrast, many jobs and business models will face the same destiny as dinosaurs thanks to AI. It is hence important to monitor the developments as best as possible – the pace is high. Seeing this list with well known people – like Yoshua Bengio, Steve Wozniak, Yuval Noah Harari, Elon Musk or Stuart Russell – who demand for at least a temporary stop of large-scale AI training model – makes me feel uneasy. The world is AI-doomed they say. But frankly, climate change bothers me more.
Have you ever had a role model that inspired you on your path?
Too many to count. They came and went, depending on the personal and professional situation I was in. Especially at UBS, I was lucky to have strong mentors and sponsors, both male and female.
A place of honor in my prefrontal cortex – according to Dr. Google this part of the brain is responsible for a humans' personal development – is reserved for Laura Liswood, an incredibly smart and witty woman who interviewed all active and former female prime ministers and heads of states to find out what it would take to get a female president in the US. I briefly met her in Davos at the WEF where she was a panelist. I recommend her books The Loudest Duck or The Elephant and the Mouse.
"The Loudest Duck dives into the many aspects of diversity in the ever-expanding, increasingly global workplace. Through practical stories, cultural anecdotes and personal experiences, Laura Liswood explains how to ensure a fair and level playing field for anyone working his or her way up the ladder in this new corporate world order."
"Award-winning speaker and diversity and inclusion expert Laura Liswood delivers a thought-provoking and insightful new business guide that explores workplace diversity and offers new ideas for gaining the real benefits from your diversity, equity, and inclusion initiatives."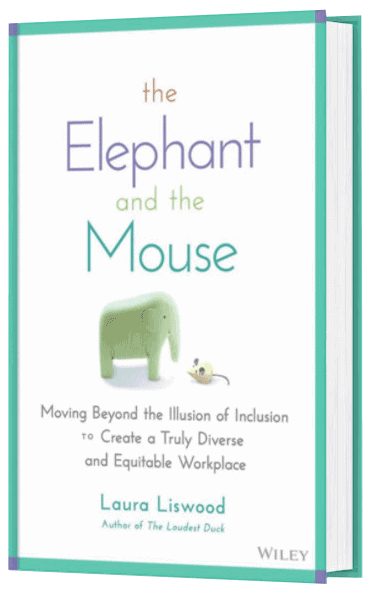 What aspects of your work are you proudest of?
The Peppermintas project impacts people and aims at making the world a (slightly) better place. It also impacts my daughters because they naturally pick up one or the other thing that I am doing.
Being a start-up entrepreneur is challenging, it shows me my limits without mercy, keeps me on my toes and I constantly learn a ton. This is very fulfilling.
As a trained lawyer, I am naturally attracted to problem solving. I want to see progress and the "right" results. I want to see happy stakeholder faces. And when I feel that my own values are in sync with the work I do, with the people I work with, then I pretty much navigate on autopilot.
What has been your toughest challenge you faced while working in tech?
As an entrepreneurial rookie with limited funding, it certainly was and is the decision making in face of the unknown. What tech should I go with? Which is the optimal solution for my current business model? How easy will it be to later migrate and adjust if my business model evolves? If you want to execute fast and see progress, some decisions turn out to be suboptimal later on. But that is part of the game.
Do you have a favorite book or podcast?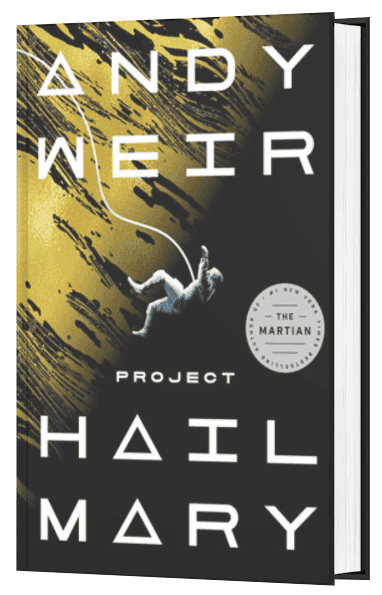 The story is about a high school physics teacher who leaves for another star to save Earth from destruction. He is all on his own – or not. Rarely have I been so sad to have finished – devoured – a book. Sometimes I laughed out loud. 
Key passage on page 266 by main character Dr. Eva Stratt and co-savior of the world: "The vast majority of scientists and trained astronaut candidates are men. It's the world we live in. Don't like it? Encourage your female students to get into STEM."
What advice would you give other women in tech?
As mentioned I do not really consider myself a true "woman in tech", more of a "we need more tech women" amplifier. Or should we redefine the definition? What is a "women in tech" anyhow? In any event, given my own semi-rebellious background, any explicit advice might only land in 30 years or so. I take my chances though: Be courageous. Be authentic. Stay open-minded and continuously learn. Ally wherever you can with the good people around you.
And what advice would you give women not yet working in tech that want to enter the field?
Be courageous. Be authentic. Stay open-minded and continuously learn tech stuff. Ally wherever you can with the good tech people around you.