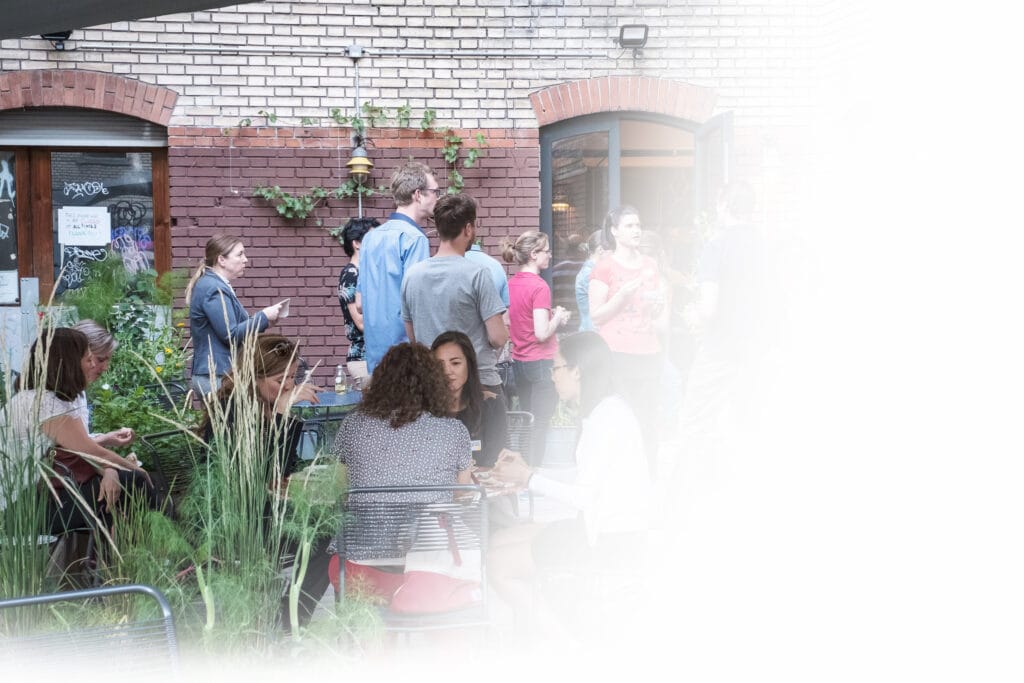 Welcome to our blog where we share valuable know-how from events, insights from role models and much more!
Welcome to our blog where we share valuable know-how from events, insights from role models and much more!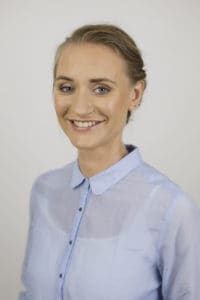 Katja bridges the knowledge gap in cybersecurity between tech speak and the users on a daily basis. She talks about the challenges she faces as an awareness specialist in cybersecurity and how she found her way into this upcoming field that requires an unusual mix of skills… Read More
Want to Work at a Company
That Welcomes Diversity?
Join Our Community
Don't miss a thing thanks to our newsletter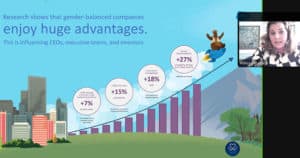 To get more women at the top, you have to bring them (back) to work in the first place. Athena Blatsioti talked to us about how to successfully bring women back to (paid) work after a leave of absence… Read More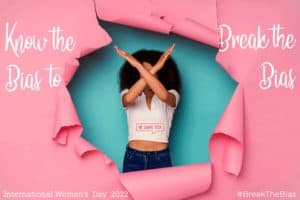 We're celebrating International Women's Day 2022 with the motto #BreakTheBias, but to be able to break the bias, you first need to know about the bias… Read More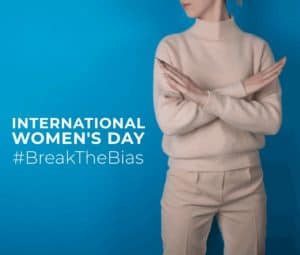 We have prepared some resources for you to get ready for this year's International Women's Day on 8 March 2022 and they can be used throughout the whole year to #BreakTheBias… Read More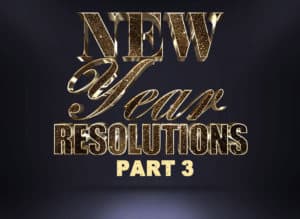 Now we're exploring pitfalls we often encounter when forming new habits, proven ways to overcome them and what to do when we get off track… Read More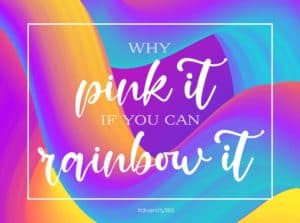 There's no other celebration dedicated as much to love as Valentine's Day. What better opportunity to spread the love or rather diversity and inclusion? We put some thought in how to diversify this otherwise chocolate and flower driven iconic day of love… Read More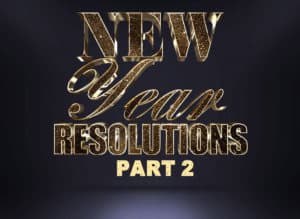 February: the month when according to research, 80% of new year's resolutions are abandoned. While most of us have experienced the disappointment of deserted resolutions, we continue participating in the ritual… Read More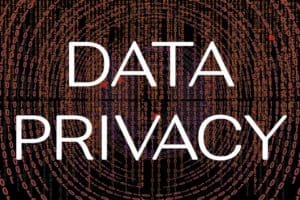 28 January marks the Day of Data Privacy. Laws and regulations already grant personal data owners a bit more power over their own data by allowing them to request deletion, restriction or update of and insight into their data. So that's one step that's gonna take us… where exactly?… Read More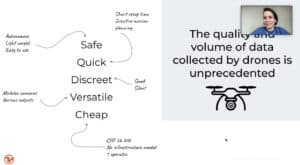 Drones offer a new level of insights for disaster response and their prevention. Stephanie Lambert, founding employee and Global Sales Operations at the drone company Wingtra, shared her insights about drones making a difference… Read More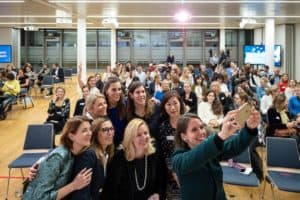 Pressemitteilung zum Role Model Event von We Shape Tech. … Read More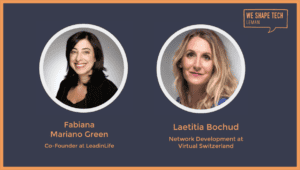 A few weeks ago we had the great pleasure of opening a new We Shape Tech chapter in Geneva that is going to be co-lead by Laetitia Bochud and Fabiana Mariano Green… Read More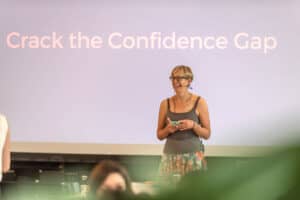 Our board member Marike Carsten who supported us for more than 1.5 years is leaving by the end of this year – not without a short recap of her time at WST… Read More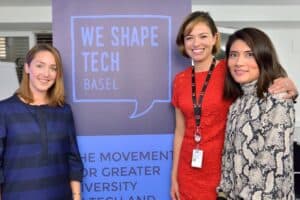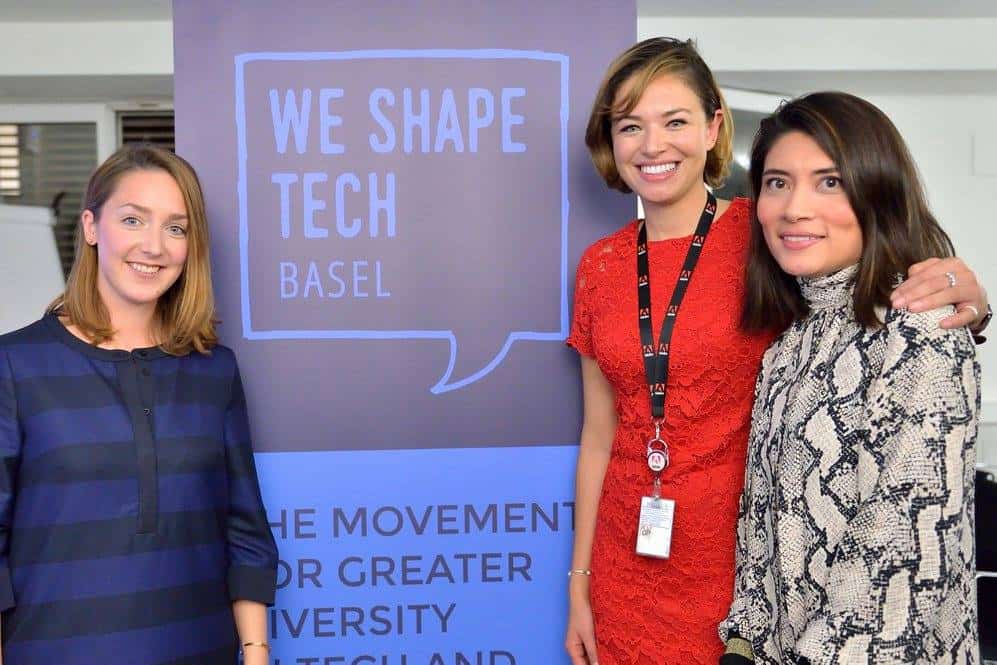 WST Basel was founded by three women who all have a personal connection to Basel and are related to tech and innovation in different ways… Read More
I think back to my first coding seminar years ago and wonder if my basic knowledge will hold up or if it has been outrun by the pace of technology… Read More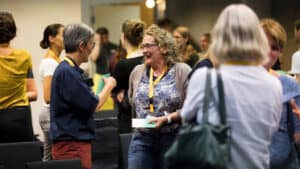 Studium oder Lehre? Und wenn ja, welches oder welche? Im Heimatort bleiben oder in die Ferne ziehen? Kinder? Weltreise oder Beförderung? … Read More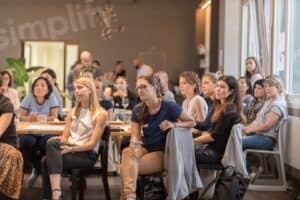 79 eager participants showed up to find out more about confidence: to see it demystified, know how to built and leverage it… Read More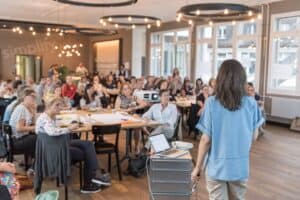 We Shape Tech hosted an event aimed at cracking the Confidence Gap. Over 79 participants joined together to tackle the challenging topic… Read More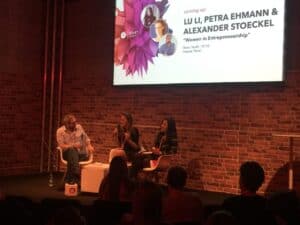 WST presented at the STARTSummit and hosted a breakfast fireside chat the honorable Ms. Anson Chan, former Chief Secretary of Hong Kong… Read More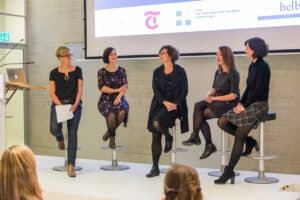 Vier Frauen, deren Wege so unterschiedlich verlaufen sind wie Tag und Nacht und doch Erfolg gemeinsam haben… Read More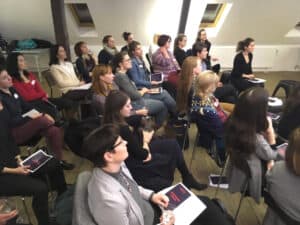 Over forty women gathered at Impact Hub Zürich for the first ever Networking Circles Event of We Shape Tech… Read More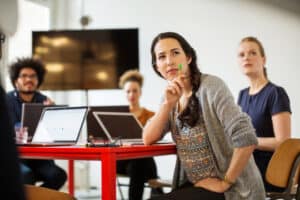 Hyper-Konnektion, intuitive Apps, Alles-in-der-Cloud und die unzähligen lebens-bereichernden Gadgets sind Teil unserer digitalen Gegenwart… Read More
Chad Rigetti, founder and CEO of Rigetti Computing, speaks to host Azeem Azhar about just how revolutionary quantum computing will be… Read More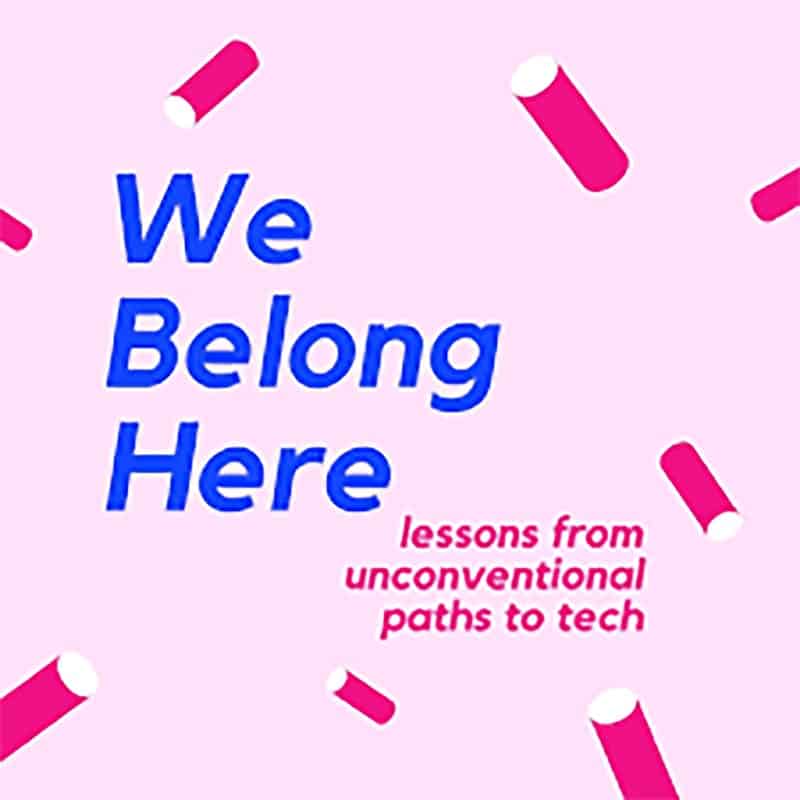 Caitlyn talks about tools and information she wishes she had when she was career changing into tech… Read More
The BBC tech team on what we'll all be talking about over the next 12 months. … Read More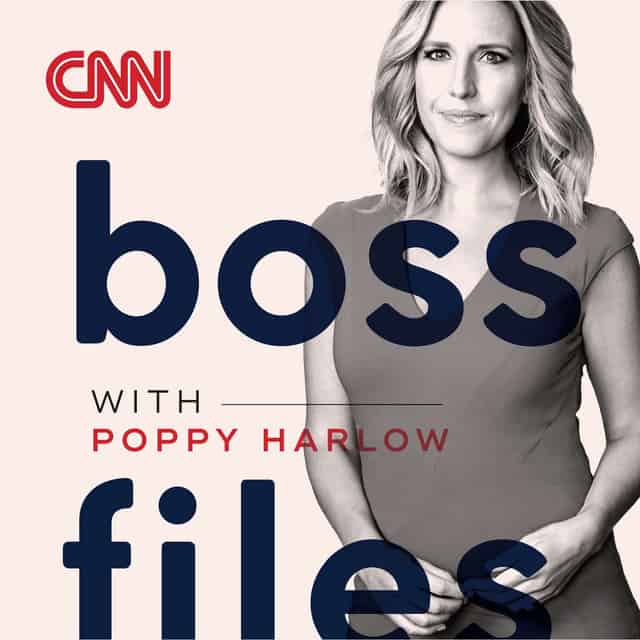 "The internet could use a lot more women." says YouTube CEO Susan Wojcicki, mother of 5, kicking ass as a leader every day. Host Poppy Harlow got to chat with Susan during this episode.… Read More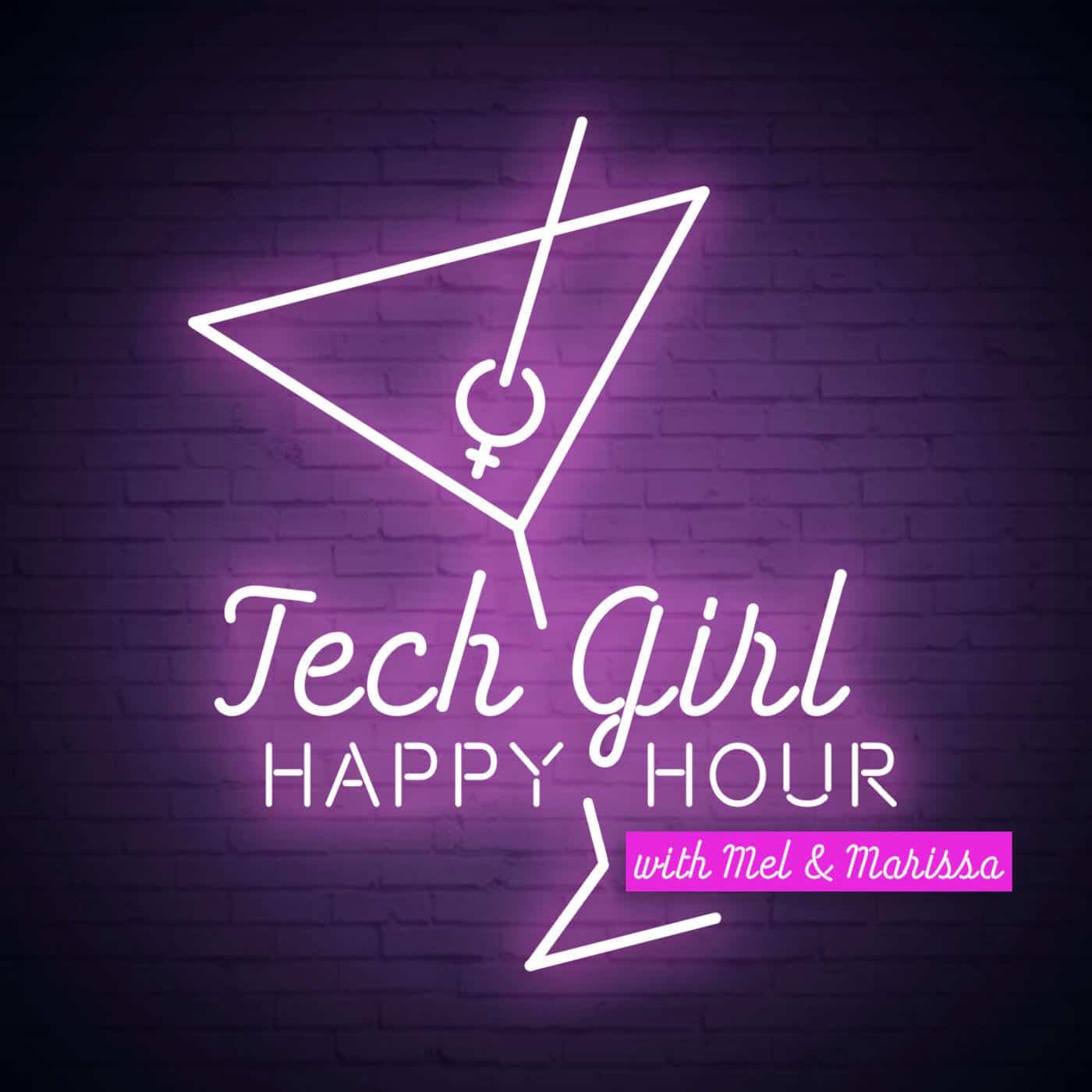 Veronica shares her insights, experiences, and advice on navigating the tech workplace, both for other trans people and for allies in a happy hour discussion with hosts Mel & Marissa… Read More
Be the First to Know!
Sign up for our newsletter and we will keep you posted on what's new in our community