Every month we ask one individual in our network a few questions about their way into tech, their motivation and their lessons learned.
Let's start from the beginning. Tell us a bit about your background and where you're from!
My professional journey started as radio moderator when I was 19, in parallel with doing my university studies in philology in my hometown. I was born in Romania and moved to Switzerland in 2000. Changing countries and cultures forced me to reinvent myself, as neither my radio experience nor my university diploma were recognized when I moved here. In retrospect, this was a blessing in disguise. Ever since, I've been on an exciting journey of lifelong learning and self-development, discovering many interesting topics and working with inspiring people in fields ranging from design and architecture to academia, tech and social entrepreneurship. At the moment I am focusing on supporting education innovation at Educreators Foundation (formerly known as We Are Play Lab), the nonprofit I founded three years ago.
What valuable advice did you get from your parents?
When facing adversities, trust your inner voice and keep on going.
How did you become interested in tech?
Already as a child I was trying to dismantle all my parents' electronics, being very curious about what was inside and how it was working. One of my biggest dyi tech achievements was in my teens, when I hacked my stereo player and turned it into an amplifier for my electric guitar. My love for tech grew further when I started my work at the radio and I had to be in charge also of the technical part, next to moderating. I guess I've always been an early adopter of technology. My interest in tech is also what brought me to using Evernote in beta and joining them as an employee in their early startup days.
What is your work all about?
I like to look at life as a fascinating web of possibilities, not a one way street. My calling is to explore in a creative way the unknown at the intersection of education, technology, design and social entrepreneurship.
You told me earlier about Project Square, can you tell me more about what the idea is?
Project Square is an open education computational thinking initiative that we launched last year at Educreators Foundation (back then We Are Play Lab). It champions the co-creation of learning activities by a transdisciplinary community of educators, students, researchers and experts . Unlike traditional, linear educational resources, it is a "living" learning repository that grows over time and contains stimulating problem- solving experiences created by the community and connected to the real world.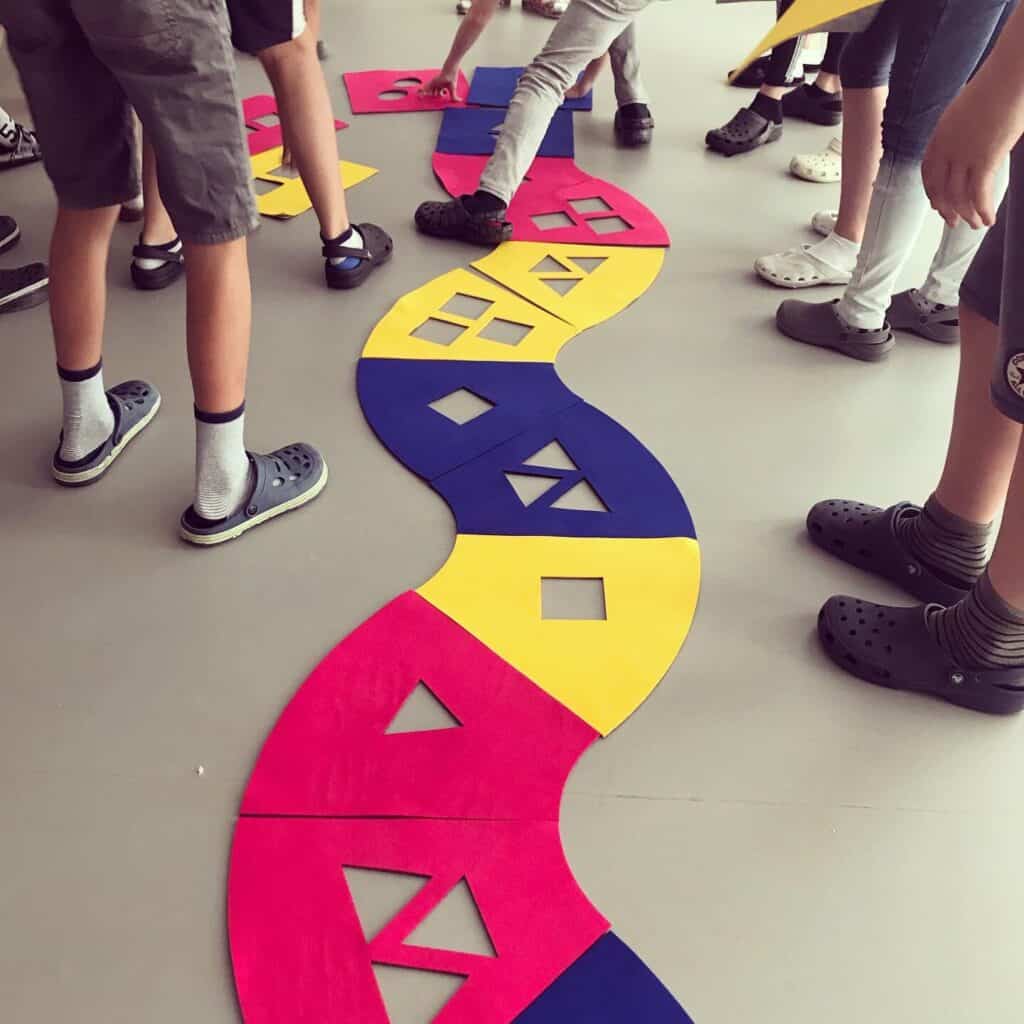 How do you describe computational thinking to someone who has never heard about it? Why is it important, especially for kids?
Simply put, computational thinking is problem solving. It offers a means to access solutions that may be outside an individual's area of expertise.
Despite popular belief, computational thinking is not relevant just to computer science and adjacent fields. It is a fundamental skill for the future because it encompasses a range of cognitive and analytical abilities that can be used across many different disciplines, from STEAM fields to communications, or psychology.
Our world is facing big challenges and needs solutions to very complex problems. We are seeing it these days with all Covid-19 related issues. The integration of digital devices, smart sensors and robots, location-based computation or programmable processes are already affecting city planning, health care, agriculture, supply-chain management, education and many other fields. Based on these rapid developments, understanding the world in computational terms is an increasingly valuable asset for everybody.
How can kids learn from tech experts? You mentioned that you normally do a workshop with experts in order for kids to learn more about tech? How does such a process look like? And who from our community could join and what should they bring with them?
The overarching narrative of Project Square is Square City: a human smart city inhabited by collaborative and creative citizens who solve the challenges their community is facing. Challenges range from building the city's infrastructure to delivering goods or recycling materials. The goal of our approach is to ensure students experience computational thinking in an interdisciplinary and embodied way, as a means of analyzing and solving real world problems creatively and collaboratively.
Researchers from Swiss leading universities (EPFL, ETH, SUPSI) and experts from Swiss schools and science centers are already part of the Square community. The co-creation process is very straight forward: we provide the framework, pedagogical know-how and ensure facilitation, experts contribute by providing real-life examples of computational thinking from their everyday work environment and by sharing ideas for potential challenges in a (future) human smart city.
We are currently working on releasing a first digital playbook for educators with a complete educational scenario developed with experts from EPFL LEARN – Center for Learning Sciences and HEP Vaud. It features activities that were tested by teachers and students from 124 classes of primary public schools in the Canton of Vaud. It will be published on the project's website this summer.
We Shape Tech brings together an amazing community of experts from different fields. Your brainpower and active support can be of tremendous help to further develop this open initiative for computational thinking. Any We Shape Tech member is most warmly invited to support in whatever capacity they can, be it by spreading the word about the project, sharing ideas or participating in or hosting future co-creation sessions. We have created a short survey for those interested to get in touch.
What aspects of your work are you proudest of?
Being able to collaborate and to create with so many interesting people, across different disciplines, cultures and geographies. It is a deeply rewarding task.
Creative energy. My inner fire is fueled by an insatiable interest in change making, observing the world around me and connecting the dots in new ways (and sometimes creating the dots from scratch :).
What has been your toughest challenge you faced while working in tech? And what did you learn from it?
As General Manager EMEA at Evernote, I had an incredibly inspiring job in a fast growing tech startup and I worked with amazing women and men around the world. My biggest challenge back then was to explain our product to people outside our industry. It definitely taught me the power of storytelling.
Although I have not experienced the tech industry's big challenges first hand, …
I am very much concerned about equity and diversity. We need to invest early on in education so that we can overcome the gender gap and ensure equal access to education and jobs in tech in the future.
What advice would you give other women in tech?
Be bold and let your magic shine through. You are an inspiration for the new generation of changemakers.
Are there any books, podcasts or other resources that you enjoy or recommend?
If I would have to pick 5 right now, I would probably go for (not necessarily in this order): Tim Ferriss (books and podcast), Eckart Tolle "The Power of Now", the NPR TED Radio Hour podcast, Adyashanti "The Most Important Thing" (as audio book, read by the author) and Ken Wilber "A Brief History of Everything".
Who is your role model and why? And if you had the chance what question would you ask her?
I am constantly inspired by people from all walks of life who actively contribute to positive change in the world. I would borrow one of the questions from Tim Ferriss, who in his book "Tribe of Mentors" is asking: How has a failure, or apparent failure, set you up for later success?