Every month we ask one individual in our network a few questions about their way into tech, their motivation and their lessons learned.
Let's start from the beginning. Tell us about where you're from!
I'm originally from Sweden and that is also where I did my MSc in Engineering Physics. I then moved to Switzerland, where I did a PhD at the EPFL on Biomedical Image Analysis. I always loved the interface between medicine and technology and since my PhD I have worked 15+ years in different startups in medical technologies (MedTech), mainly in roles related to data science and AI.
Among others, I was Director of Data Science at Ava Women, a Swiss startup where we developed a bracelet to track the menstrual cycle for women wanting to get pregnant but we also conducted a lot of other interesting research linked to women's health. I found that topic so fascinating that after 4.5 years at Ava, I left the company to study it further and I wrote a book about everything I learned: "Go Figure! The astonishing science of the female body" The book was published in November 2021.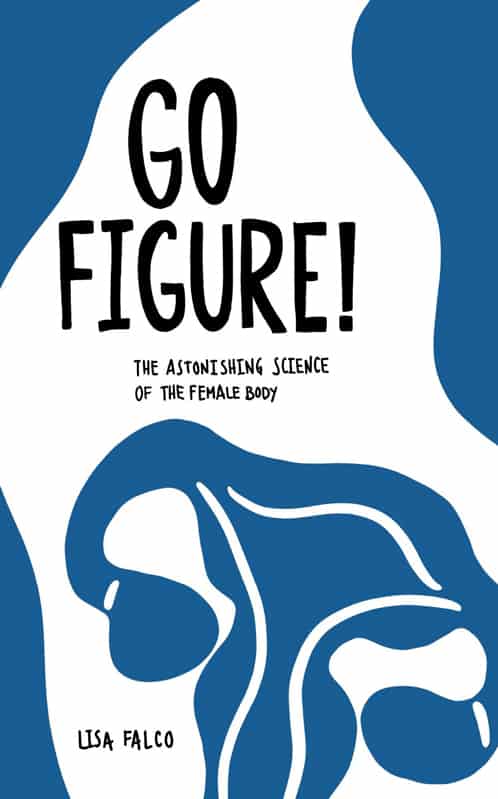 The story about a body in continuous transformation. This book unravels the mystery surrounding women's biology and explains what is happening underneath the surface.
After writing the book, I joined another startup, Pipra, where I led the development of an AI based tool to predict patients of high risk of developing postoperative delirium.
I now work as an AI & Data Consultant at Zühlke. This is a job that fits me perfectly as I get to see such a large variety of different projects and I can apply everything I learned in AI and product development from the startup world, at the same time as I keep learning new things every day.
What valuable advice did you get from your parents?
Probably the advice to become an engineer despite not being a "techie". As an engineer you have so many possibilities to shape your job and your life. It is very broad and opens so many doors. You can work in any country around the globe and as you are always a sought after resource, you can often dictate your own terms. I have lived and worked in four different countries, had the opportunities to travel as much as I wanted through my job, and when I had children it was easy to work part time and still earn enough money.
How did you become interested in tech?
I was never interested in tech as a thing on its own. 
For me tech is just an amazing toolbox that you can use to solve mysteries.
When I was a child I wanted to become a detective and I read a lot, but I never played with any kind of technology. I guess I studied physics because I wanted to understand how the universe worked, and throughout my career I used data and tech to understand how the human body works.
The first "tech thing" I really enjoyed was programming, and especially image processing, which I only encountered during the 4th year of my studies. It made the maths feel so real since you could visually see the action of formulas and equations and it allows you to break down larger problems into smaller steps.
What other decisive steps significantly influenced and shaped your career?
To be honest, my early career choices were rather random and mostly driven by what opportunities presented themselves and not part of a plan. My private situation and desires were always the main driver of what job I chose to take. 
Hence, the first years of my career it felt like I was going nowhere. Only at the age of 37, when I accepted the job at Ava, I felt that my career started taking shape and that I was really on the right track on what I wanted to do professionally. There I could combine all my knowledge in technology and data, with the passion I had for women's health and medicine. But even there, my main driver for taking the job was that I really liked the founders of the company. I immediately felt that these are people I would like to hang out with and work with, and being around such people makes all the difference to finding passion around your job. 
Then of course, choosing to leave all that to write a book about a topic I was passionate about (the science of the female body) significantly shaped my career. This has given me many new opportunities of diverging my income – on the side of my main income as a consultant at Zühlke, I now also have incomes from positions at expert panels, advisory boards and as a speaker on women's health issues. It's a lot of work, but a lot of fun and it is something I love doing.
Furthermore, being more than your employment is also freedom. I am of course also grateful to have an employer that encourages and enables this type of combination.
What aspects of your work are you proudest of?
That the work and products I have worked on has an impact on people's lives. At Ava we counted our success in the number of pregnancies, at Pipra we have already gotten the feedback that we have helped prevent cases of postoperative delirium.
With my book, I wanted to provide scientific evidence that what women are feeling, physically and mentally, is real and that they are not being overly sensitive.
When I get contacted by people I don't know that are telling me that my book has helped them understand their own bodies, and that they don't feel "weird" anymore, it makes me proud that I have succeeded with that mission.
The people I work with! No matter what you do, you do it better if you have fun and feel well, and for me it is the people around me that makes me feel that way. Your colleagues are also your main source of new knowledge, so being surrounded by people willing to share their know-how is everything.
What has been your toughest challenge you faced while working in tech?
Technical challenges are a part of the daily work so that is quite easy to deal with, especially when you are surrounded by the right people. However, if you have problems with people, that is much more difficult. Most such challenges, I have been able to solve with an open communication and trying to find solutions together. However, in one case it wasn't possible and then I chose to leave the company. Feeling well at work is so important to me that I cannot compromise if I see no solution in the near future.
What advice would you give other women in tech?
Just believe in yourself. Often, but not always, women's strengths are to be able to combine many perspectives and are good in learning from others. You can't be the best in everything and maybe what you do best is being pretty good in many different things.
Identify and use the strength you do have, and don't compare yourself with the people around you.
What are your future goals in your career?
My main focus as a consultant is to help companies to create impact by leveraging data and to develop ethical AI and AI for medical applications. Of course, I would love to get more FemTech companies in as customers. At the moment I am advising a few very early FemTech startups in my free time, and I would love for them to grow and thrive, and maybe one day become customers of Zühlke.
In terms of my career, I never have long term goals, I just try to have fun and learn new things every day. You never know what the world will look like in five years anyway, but as long as you enjoy yourself and evolve, you will never regret what you spent your time doing.