True to our belief, that #diversity365 is better than a day or month a year of diversity, we have prepared resources for you to not just get ready for International's Women Day 2022 but to use throughout the year. And we look very much forward to #BreakTheBias with you!
We wish we could say we invented it (what an excellent idea), but IWD has occurred for well over a century. The first IWD gathering in 1911 was supported by over a million people and today, IWD belongs to all groups collectively everywhere. IWD is not country, group or organization specific. Just as the cause to have equality for all, IWD also belongs to us all and each of us has  to take an active part. #IWD2022
We hope that the resources we have collected or created for you will help you to take  your part in #BreakTheBias.
Together we can  #BreakTheBias and forge women's equality. A diverse, equitable, inclusive world, that is free of bias, stereotypes, and discrimination and where difference is valued and celebrated. That's what IWD has set for this year's motto "Break the Bias". Yes, the list is long but far from unreasonable.
Just click on the image to open it, right click and then save a copy to send to someone you want to wish a "Happy International Women's Day 2022" to.
Take a #BreakTheBias Selfie
Help the global movement by spreading the word. You can register for free on IWD's offical website and download these cards so you can take a selfie with one of the messages.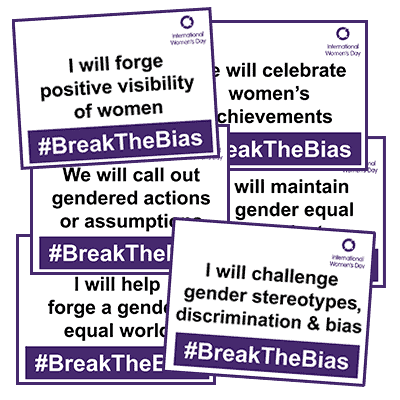 Create Your Own Social Media Card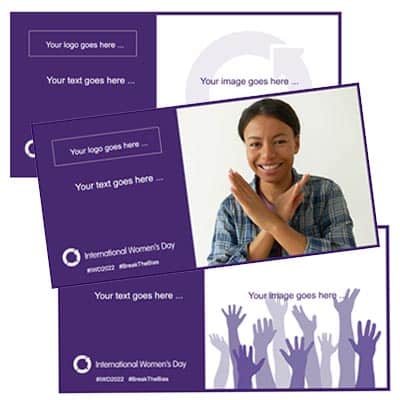 Use the International Women's Day social media card ideas below to promote awareness raising and to declare your own commitment to #BreakTheBias.
Use a IWD Zoom Background on 08 March
Download IWD Zoom backgrounds to show your support and solidarity for International Women's Day during online meetings and inspire and mobilize your colleagues to help #BreakTheBias.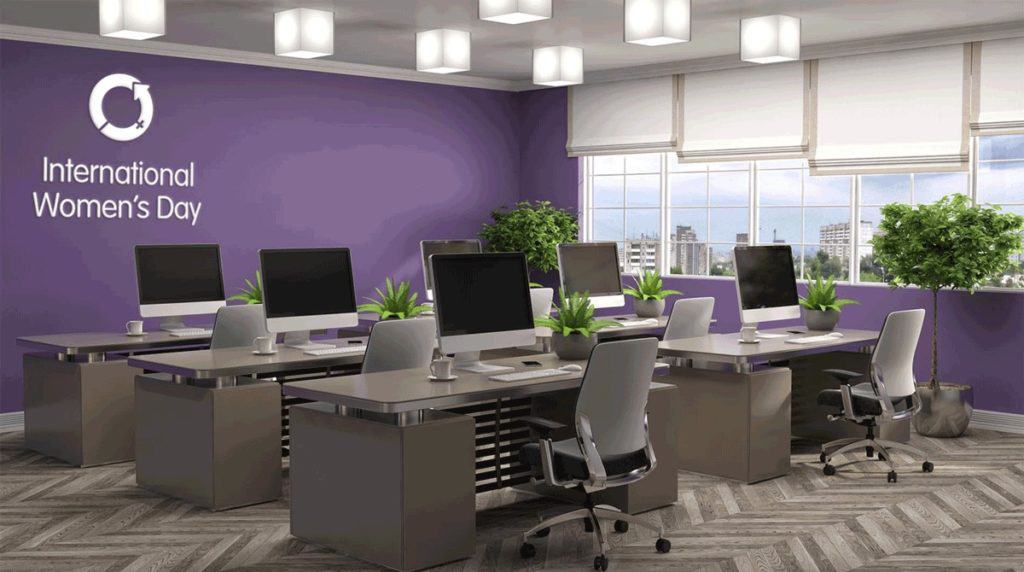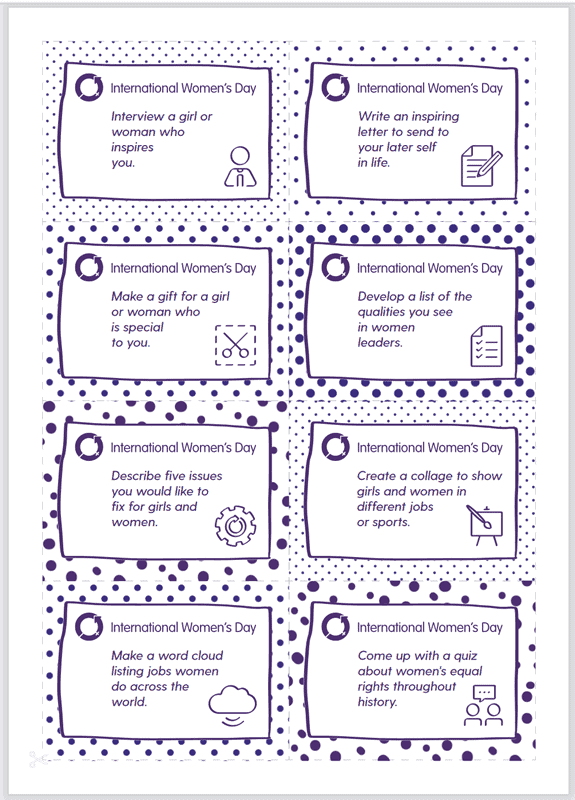 IWD has created Activity Cards for children, as it is essential to #BreakTheBias at an early age so that future generations do not have to deal with the same inequality as we do today.
The World Association of Girl Guides and Girls Scouts has created an activity pack on gender and women's rights for children. You can download it here. The Pack materials are aimed at children aged between 6 and 15+ years.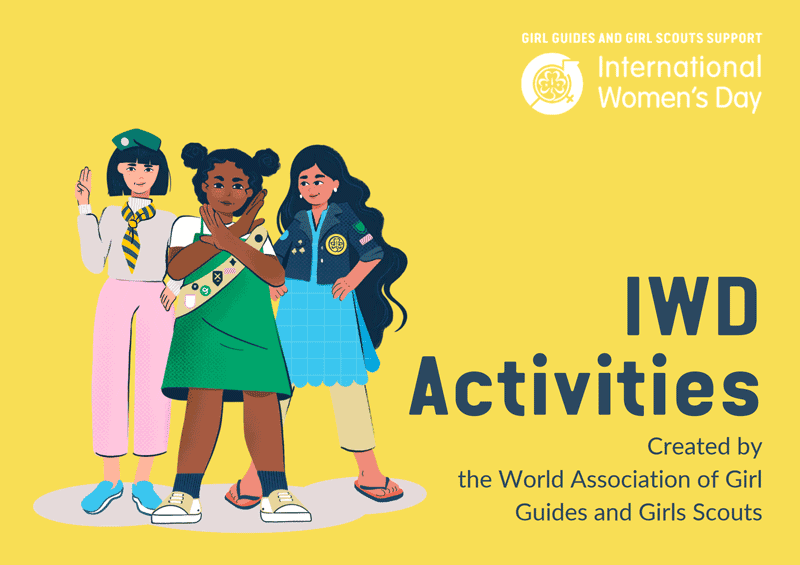 It's about the power, fierceness and realness of women – and how different young women step up into leadership roles, learn about themselves, and make a positive difference in each other's lives and their world.
You can watch She-Ra on Netflix.
Have fun preparing for International Women's Day 2022 and #BreakTheBias!