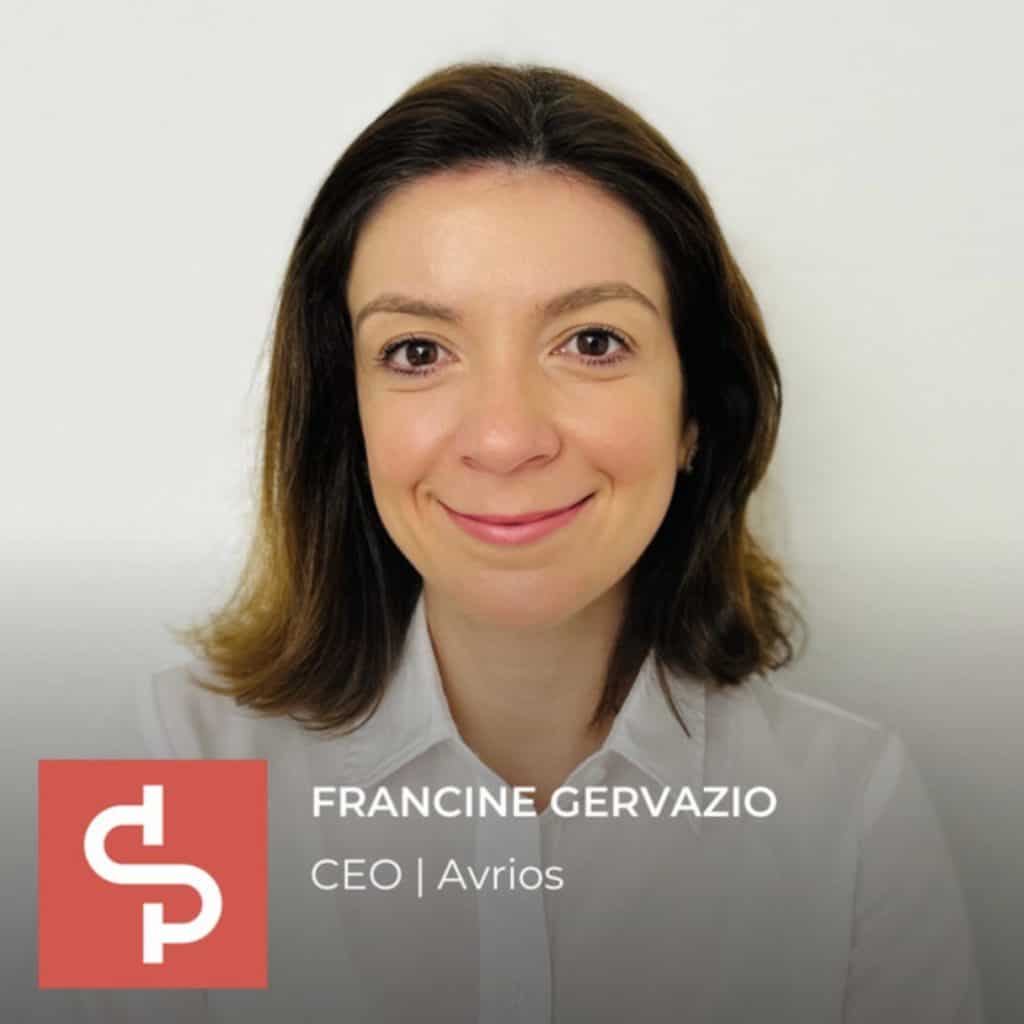 Francine Gervazio is CEO at Avrios, a leading provider of automated data fleet management that offers a secure, customized and future-proof mobility management solution.
Francine contributed to WE SHAPE TECH as an inspiring board member during 2017-2020. Check out some events with her here and here. We're very happy and proud to share her entrepreneurial and inspiring spirit through this podcast by Swisspreneurs Show, which talks to Switzerland's most talented founders, business leaders and innovators to uncover the secrets of their success.
In this episode Francine talks about the folloring topics:
The freight industry

The true cost of every vehicle

From VP of Customer Success to CEO

Operating system of a high growth company

CEOs being hands-on with finance
The Swisspreneur Show is a podcast series of in-depth, candid conversations with some of Switzerland's most successful founders, business leaders and innovators. By getting to the heart of these leaders' stories – their successes, their failures, their must-have advice and greatest regrets – we hope to both inspire and guide the next generation of Swiss entrepreneurs. Each episode deconstructs and showcases one person's personal and professional background and provides advice and recommendations for existing and aspiring entrepreneurs in Switzerland.