Light falls through the windows of the new Tamedia building, inviting a hall filled to capacity to follow four women and their paths, which have been as different as night and day and yet have success in common.
From job sharing in IBM management to coding bootcamps in the startup scene, to a steep university career leading back to ETH via ETH and Stanford, and communications consulting for corporates, everything is represented on this evening.
Together with Tamedia, WE SHAPE TECH has invited Melanie Kovacs, the founder of Master21, Gaby Stäheli Co-CEO of Gryps Offertenportal, Su Franke of Corporate-dialog.ch and Prof Dr. Ursula Keller, the first female professor in physics at ETH, to the podium to describe their life paths.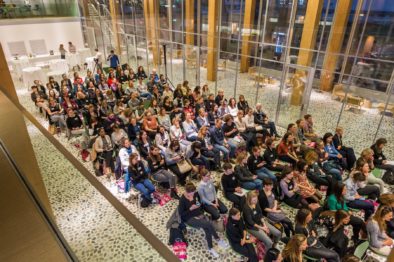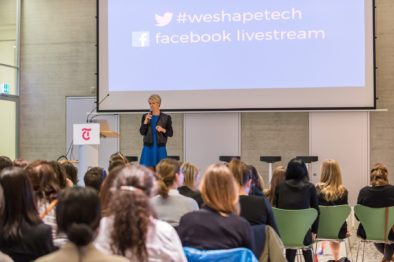 The point is to share their experiences as women in the working world in climbing the career ladder in classic male domains. In doing so, they aim to provide guidance and encourage us to pursue our own goals.
Being a woman, they note, was not a disadvantage for them, but rather an opportunity to be different, to do things differently, to stand up for other ideas and to bring in other solutions.
Ursula Keller thinks that women are usually already used to working with men, while most men still have some catching up to do. Women who immerse themselves in male domains repeatedly encounter similar clichés among colleagues – as a man, you suddenly have to watch what you say when a woman appears in the team, or that the women only owe their jobs to the quota. But in the end, it is worth facing the challenge and, if necessary, forcing the men to their happiness – if the happiness is not required by the men anyway.
Melanie Kovacs talks about colleagues in the start-up scene who decline invitations to panels including only men. The panelists do not agree on whether this should be based on quota regulations or whether a greater societal shift would be necessary, and where we are on this path at present.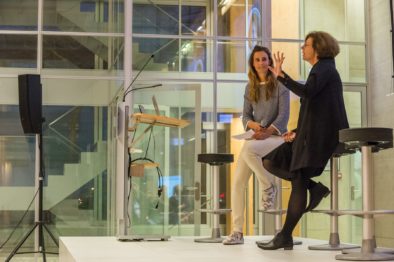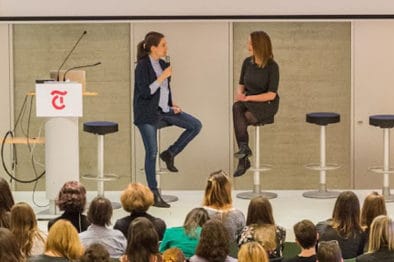 Ursula Keller wants at least a quota, while Su Franke misses the social self-evidence with which she grew into an equal role model in the GDR. Picture books in which she encountered female bricklayers and cosmonauts were her everyday life. Her single mother worked in a management position and in flat hierarchies with many people next to and in front of her – and not below her. Equal pay had been enshrined in the GDR constitution since 1949, and the discussions about equal pay after reunification surprised her because it seemed natural to her to be treated equally. Even though there were other reasons why she wanted to leave the GDR, she misses the naturalness with which women led and found ways into male domains.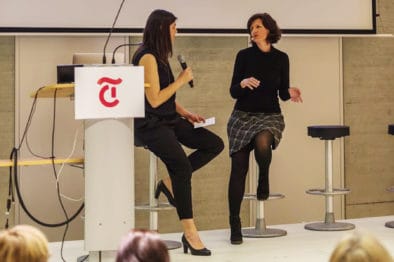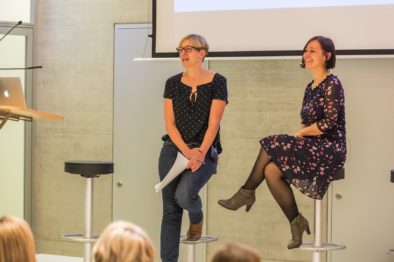 Even more important than waiting for men to change their behavior, Gaby Stäheli emphasized, is for women to support each other. This includes regular networking as well as practicing presentations and mutual support in projects, and also finding solutions for the workday that accommodate women.
Proposing job sharing and implementing this in companies for which it is still uncharted territory. In particular, she advises women to implement all this with foresight, long before it becomes an urgent necessity.
In this context, Melanie Kovacs reminds us that women often find it particularly difficult to ask for help and that networking can help here, too. She would like to see more female founders in the start-up scene. Women who dare to present their ideas, try them out and build as well as lead teams.
When asked if she is particularly risk-averse as an entrepreneur, she laughingly answers "No." Rather, she believes that there is no such thing as security anymore anyway. You can lose your job, too, and if it doesn't work out, she'll just get hired again.
What drives her is to know that without her, the implementation of her idea to found a coding bootcamp would not have happened, and that's what she likes to work hard for. She advises future entrepreneurs to start small: instead of opening a restaurant right away, experiment with a street food stand and see what happens.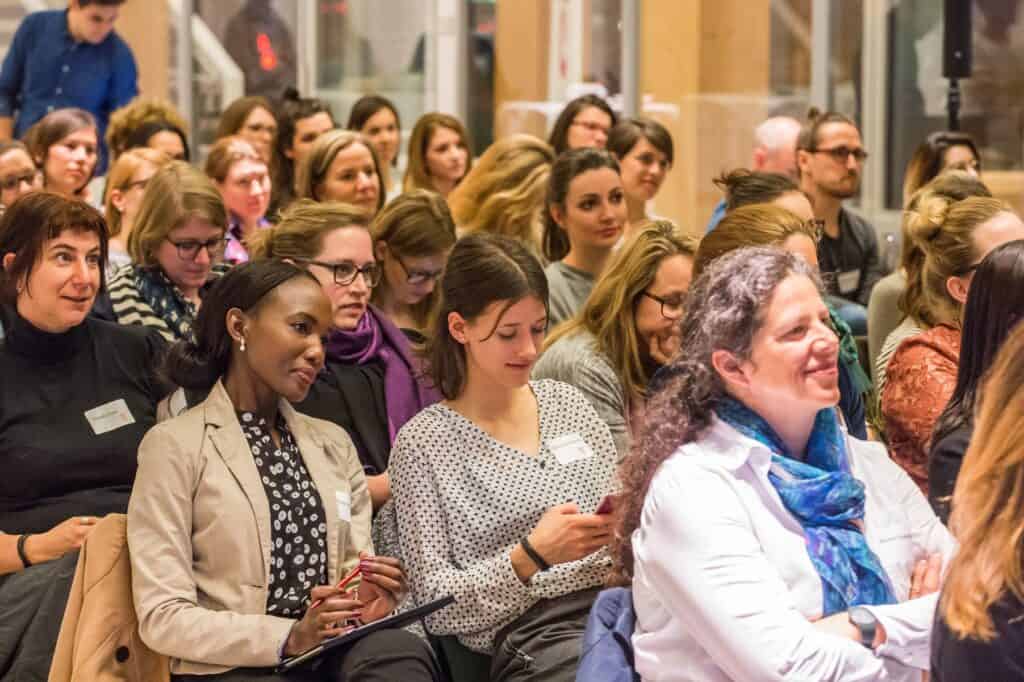 What all panelists agree upon is that it is high time to stop "picking" on each other among women. In Switzerland in particular, working mothers are still stigmatized as bad mothers who leave their children in the care of others.
Ursula Keller adds with a laugh that her children, who are now grown up, were co-cared for by other easygoing people and that she was glad to have had role models in America who managed to juggle children and career in a well-organized way. Gaby Stäheli thinks it is just as wrong to criticize mothers who have chosen to stay at home and look after their children themselves or to work part-time. The energy, could be much better spent supporting each other. And to make sure that women become even more visible even when it comes to prizes and good jobs. To courageously accept and then roll up their sleeves and show what they can do.
The Tamedia room buzzed like a beehive during the subsequent aperitif, before the panelists and participants swarmed out into the first mild spring evening, inspired as it were.