Why We Need New Forms of Collaboration Now
20 of the warmest years on record were in the past 22 years. At the same time in Europe, we are facing the biggest drought in 200 years. There have been two times more high-tide floodings of US coasts over the past 30 years. In the Arctic, 2018 saw the 2nd lowest overall Sea ice coverage. There is no doubt: The climate crisis is not a far distant danger for the planet. It is affecting all of us already today. That's why we need a new form of innovation.
Digital Technologies and Business Models help us to solve problems, that seemed unsolvable before
Just by digitizing our current industries, CO2 emissions can be reduced by 15%. Digital technologies like by Solytic can help us to reduce inefficiencies and make the best use of our resources. Lightning-as-a-service models as demonstrated by Philips change incentive structures where the light-bulb manufacturer aims to produce long-lasting products instead of engineering in intended breaking points. And lastly, companies like Planetly or Plan A measure our impact in real-time, providing us with data to adjust our business habits. 
Over the last decades, we have learned how digital business models work. Now we have to apply this knowledge to vital areas.
In the last decades, we have seen the rise of Amazon, Google, Delivery Hero and Zalando. However, too few radical innovations have been taking care of areas where it really matters for us as a society. This is due to the very complex nature of for example the healthcare sector where a lot of different players from established incumbents, politicians and doctors are involved. This not only makes it very difficult to innovate in these areas but also unattractive for entrepreneurs and investors looking for a quick exist. We, therefore, need a new way of innovation. 
70% of leading traditional companies are from Europe – This is a huge lever we have to use
In the digital world Europe is falling behind. Since 2016 the plattform index has grown 150% more than the traditional DAX. Still, there is a great chance for Europe to catch up. 70% of leading traditional companies worldwide are from Europe. This means access to resources, expertise and networks that we as society have to use to not only compete in the global race but also to face the greatest challenges of our time. 
Many companies still invest too much time and money into innovation theatre instead of creating real innovation
Despite the great potential of corporate they often fail to innovate nonetheless. The greatest challenge for corporate innovation are the corporates themselves. Companies tend to promote innovation to look good but Internally they block them. Furthermore, the incentive structures for employees and managers are often short-term oriented which is a big roadblock for innovation of any kind. Additionally, the phrase "culture of failure" is often misunderstood or not applied at all. And lastly, many corporates simply lack the know-how to pursue digital innovation projects. 
Corporate Venture Building is the best option for creating meaningful radical new business models
Corporate Venture Building is a new asset class, that allows the corporate to tackle all these challenges. With the support of seasoned, external tech-entrepreneurs they can first explore the opportunities in the market, before allocating budget to build and scale a new digital business. Together with the corporate venture builder, they build a portfolio of aligned, but independent businesses, with business models being substantially different from the parent company but with a high strategical value. Entrepreneurs benefit from the expertise, network and resources of the corporate, allowing them to tackle long-term challenges. 
If you would like to know more about the concept of Corporate Venture Building and the mission at FoundersLane, feel free to get in touch!
This second book in the FightBack collection responds to the question: what could the 'new normal' look like? Felix Staeritz and Sven Jungmann believe that business leaders and organizations have formidable tools at their disposal – not just to cope with this situation, but to recreate the world so they come out of this stronger and more inventive.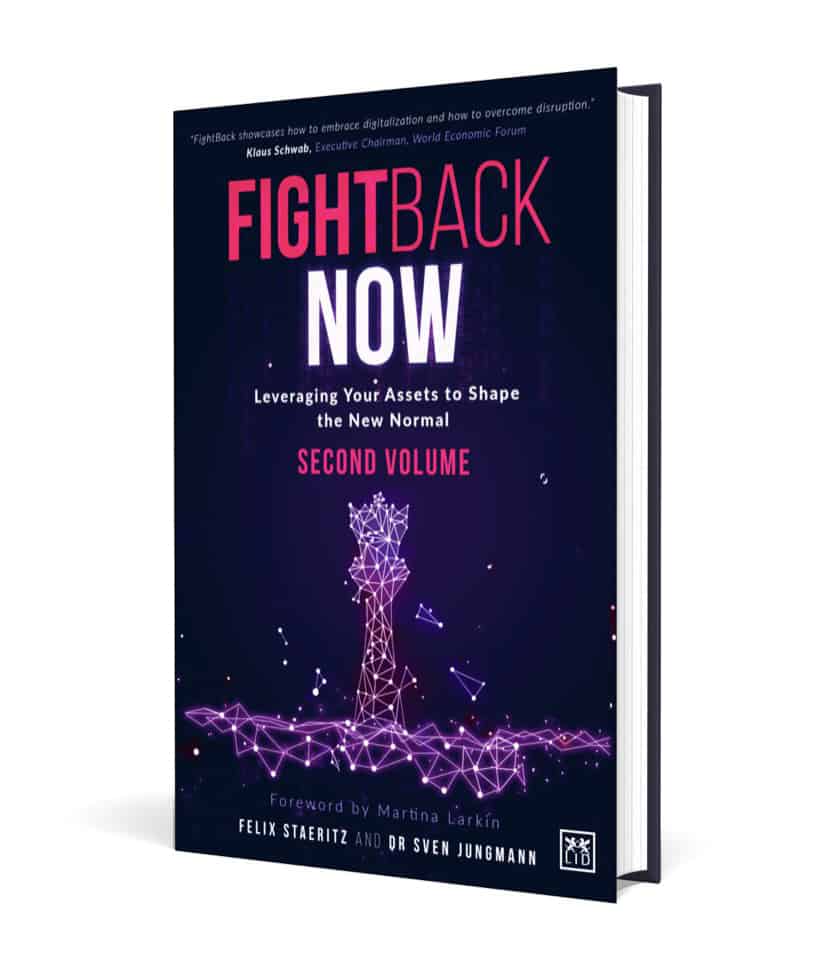 As entrepreneurs, Staeritz and Jungmann are passionate about solving challenges through continuous experimentation, in search of the solutions that will define and shape the new normal. At its core, this book is about the shared experiences of many business leaders, academics and entrepreneurs around how corporations can most effectively build new digital models to make the most of their existing assets. FightBack NOW is a timely and necessary book, challenging leaders and organizations to consider the new realities and the urgent problems which ultimately impact the future of every person and business.
The book is also available under the original German title "Das Entscheidende Jahrzent".
Felix Staeritz is co-founder and CEO of FoundersLane, co-author of FightBack a board member of Economic Forum's Digital Leaders community and a member of the Forbes Technology Council.
Previously a doctor, Sven Jungmann launched an e-commerce company and a lending firm and studied healthcare entrepreneurship at Cambridge.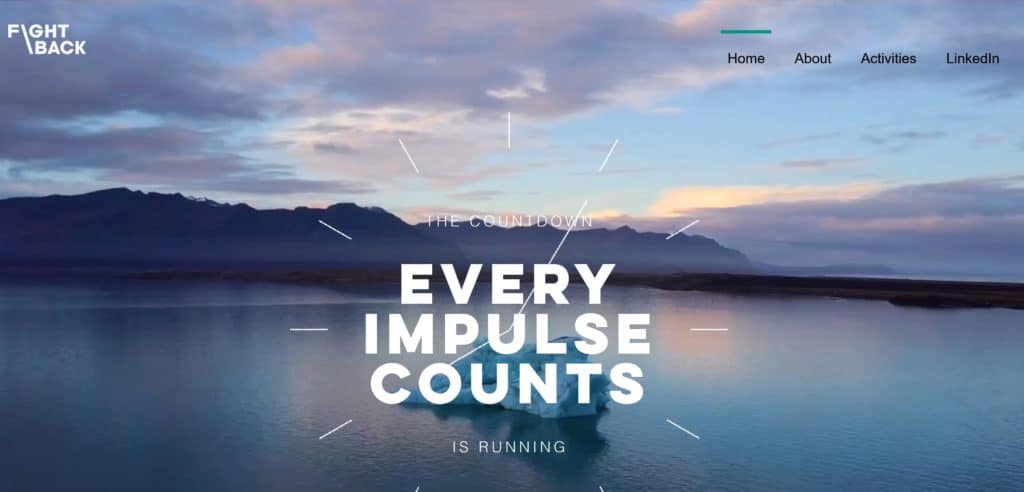 Feel like joining Felix Staeritz and other leaders in the FightBack?
FightBack is the leading decision-maker platform with more than 300 executives, innovators, and thought leaders worldwide, coming together to create individual and collective support in uncovering cross-industry impact opportunities to create a sustainable and healthy future.