10 Corporate Innovation Lessons Learned by a Startup
This book tells the story about how innovation theater in the end killed a young startup. It is an eyewitness story told by one of the founders, who points to 10 different lessons learned and how other startups (and corporates) can avoid the death by innovation theater.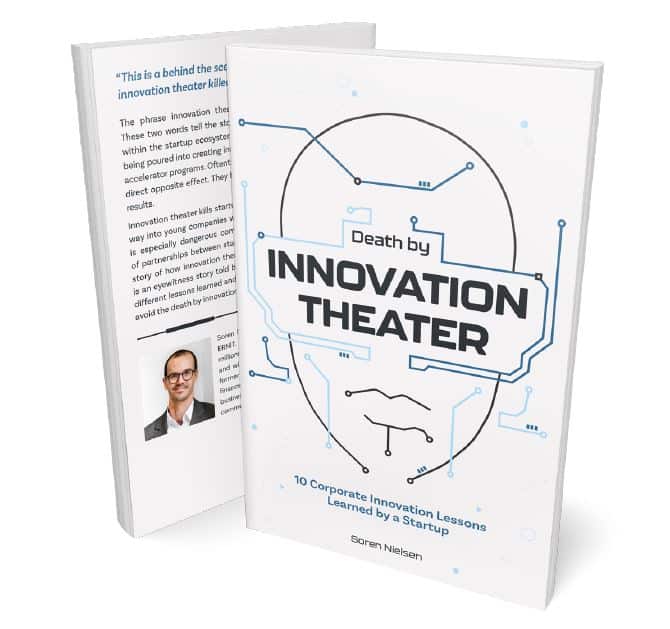 In May 2021, Søren held a Lunch & Learn with We Shape Tech, talking about a small choice of learnings described in his book. Read the take aways, watch the recoding or have a look at the slides if you want a teaser of what to expect from this insightful book.
Søren Nielsen is the Chief Commercial Officer at Subaio. He's a purpose-driven fintech entrepreneur that has led several different companies within the financial sector and is frequently participating in panels and presentations about partnerships, digitizing customer journeys and open banking. Søren Nielsen is also the former editor in chief at Denmark's biggest financial media.
As the former CEO and co-founder of ERNIT, Søren built a team of likeminded souls raising a double digit figure on their growth path. They ran a successful Kickstarter campaign, were a part of the prestigious accelerator program Techstars and sold their solution to several banks, besides winning numerous awards like the Visa Everywhere Initiative and breaking new grounds in the financial educational space in combining IoT, a gamified app and a real bank account into one product.